Analog High Definition / Analog Hybrid Digital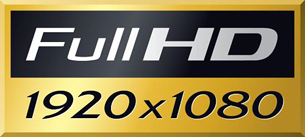 HD CCTV allows HD quality using exsiting cabling and intrastructure. This use existing Co-Ax Cabling. It does require a dedicated DVR, it will not work on Analog system DVR. It looks better than PAL/NTSC. HD cctv is a digital interface that delivers HDTV signals without any compression artifacts or transmission-related delays. HD cctv fits the cost-effective system architecture that has proven so useful for conventional CCTV systems.
As a result, HD cctv unlocks HD for CCTV customers.